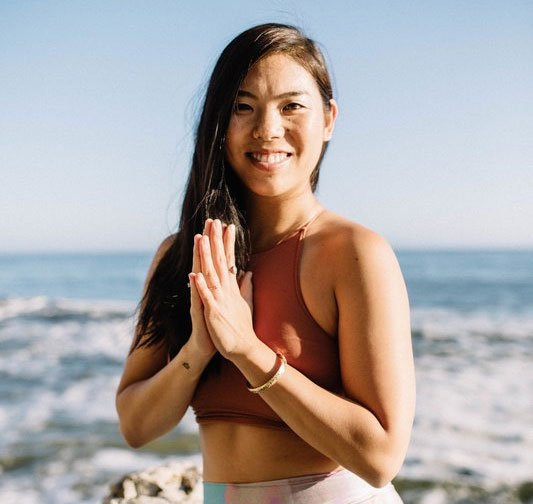 Lauren Ikeda is a dedicated and passionate Yoga Teacher based in Long Beach, CA. With over a decade of experience and a profound understanding of yoga, she offers private classes, workshops, and retreats that go beyond practicing yoga to living yoga. 

As a 200 E-RYT and YACEP Yoga Teacher, Lauren's approach goes deeper, teaching the core philosophies of yoga to foster authentic connections with oneself and others while respecting its rich lineage.

Her teaching revolves around embodied movement practices, encompassing yoga asana and mindful movement, all guided by a somatic (self-sensing) approach. Through these experiences, she empowers her students to live mindfully and skillfully.

With a teaching journey dating back to 2013, Lauren has worked with a diverse range of students, spanning from beginners to professional athletes, aged 8 to 84. She emphasizes function over form, firmly believing that yoga is inclusive, welcoming everybody.

Born and raised in Southern California, Lauren's early exposure to global travel enriched her appreciation for diverse cultures and perspectives. This worldview informs her teaching and approach to life.

Since 2017, Lauren has led retreats both domestically and internationally, blending her passions for exploration, yoga, mindfulness, relationship-building, and adventure. Her inspirations come from her love of travel, nature, her husband, dog, and the authenticity she finds in people being true to themselves.

Join Lauren on a transformative and enriching yoga journey today, whether you're a beginner or an experienced practitioner. Discover the profound connection between mind, body, and soul and learn to live yoga in your everyday experiences.